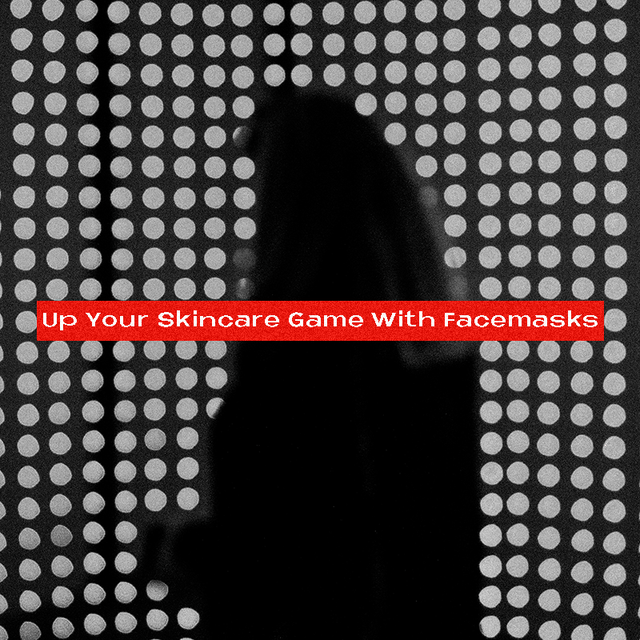 Up Your Skincare Game With Facemasks | Hottest Ex
Super Look With Super Food Enriched Masks

Good skin is one of the assets that everyone wants to possess. And why not, good skin leads to happy days. So, what's the secret to achieve it. Let's begin with face masks. While there are a lot of reasons to use face masks, one of them that tops the list is "because you are missing a skincare regime".

The truth is that many people have never had a routine in their life and skincare is about a constant effort with a minimum required regime including cleanser, moisturizer, and a sunscreen. If you don't have time for a well thought out regime, just include these hassle-free, easy to use masks in your routine as everybody needs a bit of TLC, so have it!

Face masks are super important. They are good exercise for the skin while also being fun to do with your friends. Let's talk about the masks that can do wonders for your skin:


Ghosted - The Glow Stimulating Purifying Mask clears your skin from any scabs or dirt. Face mask treatment has shown significant results in the reduction of acne, face masks have anti-microbial properties which therefore helps in preventing breakouts with consistent use.
Closure – Brightness Stimulating Hydrating Mask is the perfect intro to masks and we give it our seal of approval. This dual-effecting mask provides immediate hydration as well as continuous hydration. It soothes and brightens the skin to leave it glowing after each use.

A skincare regimen is one of the most important aspects of a healthy lifestyle. Taking care of your skin will aid in battling the signs of aging, prevent potential skin conditions, and make you feel confident about your body and self.

At Hottest Ex, we have made it easy to care for your skin at home with our selection of face masks. These masks are easily the most effective way to give your skin a rejuvenating boost without a trip to the spa. Give yourself a facemask now and then — once or twice a week is a good routine. It's a relaxing, enjoyable ritual that results in cleaner, softer, radiant looking skin!

Hence, there's no better time to start than now. While we can't help you make up your mind about whether you're team face mask or not, we can show you how truly easy it is to take your natural beauty routine into your own hands... and off of the bathroom countertop!