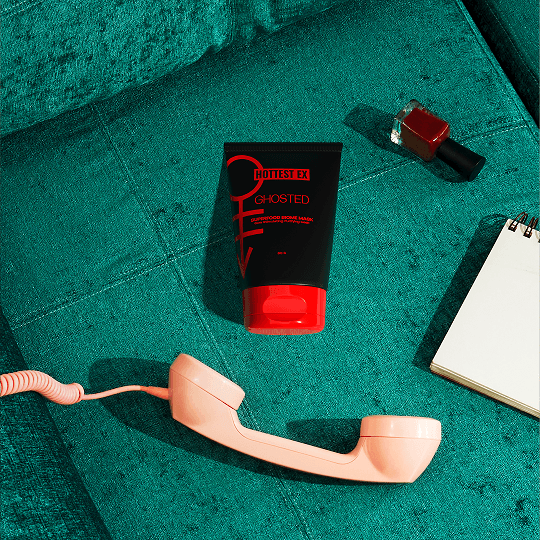 Ghost These Habits To Attain Acne-Free Skin
If dealing with acne is your regular struggle, you are probably too troubled to let your mask off. But we're here to tell you, it gets better! 
One of the most common "remedies" you might be leaning towards to cover up acne would be makeup or being oblivious, but you know it's not gonna help. The real remedy is addressing your lifestyle & adapting better skin hygiene, which we assure you, would allow your make up do its real job ie: enhancing your naturally flawless skin. Isn't this better? 
Now we do understand acne can have plenty of underlying reasons- medication & diet aside; there are a few other habits that may be aiding to excessive oil production in your skin which in turn causes aggressive acne.  
For example: 
1. Inconsistent skin routine: Do you follow a basic CTM? The best thing you can start doing right now is tap into a simple yet effective routine of daily cleansing. It's only the first step, but it works wonders! 
2. Harsh scrubs & cleansers: Read your product labels! Period. Always check what you're buying is being ethically produced or not, or if it has harsh chemicals that might aggravate your skin issues further.  
3. Heavy oil-based moisturizers:It's like glue but worse! It is the major reason for clogged pores & excessive oil production which does not allow your skin to breathe. 
4. Pimple popping (yes I'm talking to you):It'll be better if you just summon acne. This misconception of popping budding pimples or worse, aggressive ones would leave a bad scar on your face. Literally! Your best bet is to use a mask to dry out the pimple & attend to it tenderly, with mild yet effective ingredients. 
5. Dirty pillowcases:It's no surprise this made it to the list. A lot happens to your skin overnight including the shedding of dead skin, oil production, dry patches all over the face, putting together a routine that evens out your skin post-bedtime is a must, and needless to say, changing your pillowcases every week at least.
At Hottest Ex, we bring you Ghosted that ghosts away all your acne woes. And this rings true with every woman, no matter the age.  
We curated a Superfood Biome Mask that is combined with silt extracts and clay to absorb excess oil and detoxify it. It further neutralizes free radicals and repair damaged skin, hence restoring the skin's natural pH balance, leaving it fresh, matte & supple. 
So free yourself from the toxic loop of recurring acne and ghost it away for peace of mind and freshness of your skin!