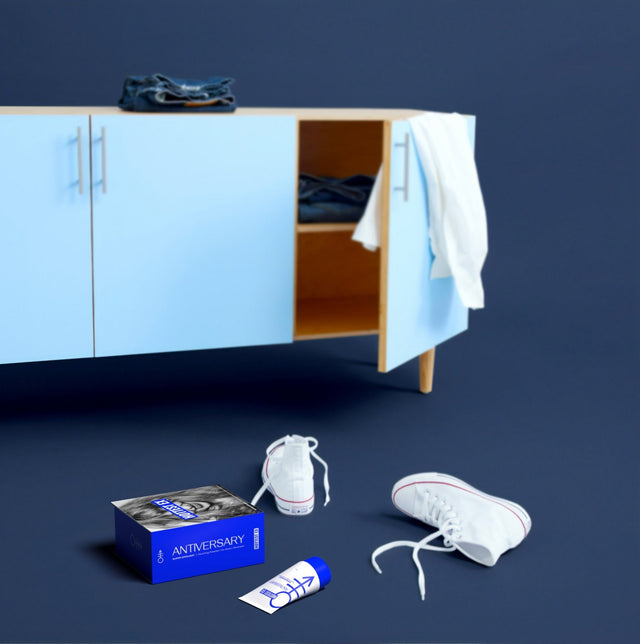 Celebrate Your Antiversary with The Ultimate Trio
It's about time that we celebrated the Antiversary of our skin woes in style, and by that we mean switching gears on our skincare routine and making each step count! 
Exfoliating sets the base for your skin, it's a crucial step in preparing your skin for what's to come. Your skin naturally sheds dead skin cells to make room for new cells every 30 days or so. And sometimes, dead cells don't shed completely. That's precisely what exfoliators are designed for-

To unclog pores & reduce blackheads

Minimize the appearance of pores

Sweep away fine lines and wrinkles

Detox the skin by stimulating microcirculation

Control excess oil & brighten dull skin

Soften skin texture

Enhance skin clarity

Lighten hyperpigmentation
We don't think you need more reasons, so just never skip it if you truly care for your skin. Like product labels, and ingredients on those labels, are just as important. What an exfoliator comprises can be a difference between an itchy face and polished skin, so make sure the ingredients you pick are gentle on your skin and Au Naturale. 
Here are three of our best ingredients for exfoliation-  
Niacinamide 
Niacinamide helps build keratin, a type of protein that keeps your skin firm and healthy and it strengthens the skin's moisture barrier while reducing discoloration. Niacinamide can help your skin grow a ceramide (lipid) barrier, which can, in turn, help retain moisture.
 
Algae Extract 
A useful supplement to detoxify and eliminate pollutants, Algae Extracts in skincare have been used primarily for two reasons — hydration and collagen care. It's regarded as one of the most potent antioxidants in the world. 
 
Carica Papaya 
The papain enzyme in papaya has skin-cleansing property which helps remove dead skin cells and get rid of clogged pores. It prevents acne & stimulates the detachment of superficial dead cells for effective and delicate exfoliation to give your skin a dewy glow. 
Your Daily Exfoliator
Antiversary is a powder-based cleanser designed for physical exfoliation. It gently scrubs away dead skin cells and pollutants to unveil that underlying glow.  
And the end result is- a polished, matte and bright skin. Everyday! 
Now available on Amazon India - https://www.amazon.in/Hottest-Ex-Powder-Foam-Cruelty-Free/dp/B091J2JQGM  
#Hottest Ex #BeTheHottestEx #Antiversary #TheUltimateTrio #NaturalSkincare #Exfoliation #NaturalIngredients #OrganicBeauty