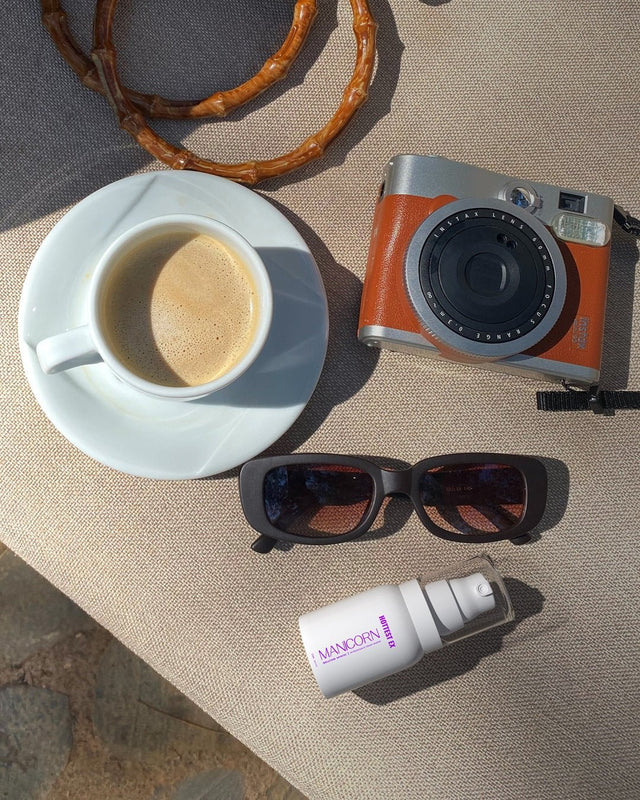 A Manicorn To Remember
Skincare doesn't stop at the sink, ladies! 
Just as establishing a diligent skin care routine can lead to a flawless complexion, practicing habits that contribute to a healthy lifestyle can do wonders for your skin. Believe it or not, much of what you do or don't do, in your daily life does affect your skin.  
But sometimes despite the best habits, your skin needs a little extra to help it bloom at full glory. What's standing between you and clear skin? It could be the absence of just one product in your beauty routine. 
Toners are most helpful for people with oily or acne-prone skin, or for people who want extra cleansing after wearing makeup or other heavy skin products. It's vital for a few reasons- 
It shrinks pores. It removes oil and reduces the appearance of smaller pores. 
It restores your skin's pH balance. Our skin is naturally acidic; using a toner can help restore this balance quickly. 
It adds a layer of protection. Toners can help tighten cell gaps after cleansing, reducing the penetration of impurities and environmental contaminants into the skin.  
It acts like a moisturizer. Some toners are humectants, which means they help to bind moisture to the skin. 
It refreshes skin. Toner can also be used instead of washing your skin when it's oily or dirty. It will leave your skin revitalized even when you're on the move. 
Satiate your skin's appetite with Manicorn, that's loaded with antioxidants to work overtime purifying your pores & restoring skin balance with ingredients so potent and all Au Naturale: 
Sacred Lotus: Best known for its skin-calming benefits that deliver nutrients to the site of the irritation, Sacred Lotus promotes the regeneration of new skin cells, allowing older skin cells to be sloughed away, revealing a new layer of a more radiant-looking complexion, protected from free radicals. 
 
Indian Madder: Considered to be one of the best blood-purifying herbs, it helps to overcome skin hyperpigmentation. The herb has a bright red hue symbolic of its blood purifying and detoxing benefits and is enriched with a compound called Alizarin which is an effective anti-bacterial. It is known to soothe dry skin, allergies, or any kind of rash or inflammation. 
 
Blue Tansy: It is a wonderful moisturizer that protects the skin's epidermal barrier thereby preventing water loss and helps with dry skin that's also prone to breakout because of being stripped by harsh products. And as is often a benefit of clean, nontoxic beauty, the scent of blue tansy provides an aromatherapeutic benefit. 
 
Ginseng: Best known for diminishing the appearance of fine lines, reducing inflammation, boosting hydration, and protecting the skin barrier, Ginseng can help slow the loss of collagen, helping the skin retain elasticity. It has vitamin D and B12, which leads to increased circulation of oxygen and a boost in collagen. It energizes & cleanses the skin.
Hydration Boost On-the-go
Taking care of your skin extends beyond just a beauty regimen, as your everyday habits could be dulling your skin. What ingredients you feed your skin, how often you exercise, what products you use and your sleep habits can all affect the appearance of your skin, so it's important to make sure your daily routine is working its magic as you go about your day! 
We know a Manicorn that can multi-task for you! A reviving mist for an instant boost of freshness to elevate your mood. It hydrates each cell with its reinvigorating blend of ingredients like Blue Tansy, Green Tea, Chamomile, that also purify the skin with their antibacterial properties. 
Its uniquely designed pump breaks down the water molecules into minuscule droplets that instantly penetrate and revive dull skin. It soothes and heals skin damage and combats acne and dark spots too. 
That's one Manicorn to remember!