What You Get
In this super stunning combination, you get:
Antiversary: A powder-based cleanser designed for physical exfoliation containing rice granules, clay, and papain (papaya) extracts for daily cleansing and exfoliation.

Ghosted: A glow stimulating clay-based mask that can be used twice a week. With a superfood blend, silt extracts and clay, it gives complete skin detox helpful in treating acne-prone skin.

Manicorn: A rejuvenating daily hydration boost mist with a uniquely designed pump that breaks down the water molecules to hydrate every skin cell.
About This Combo
Suitable for all skin types  
Daily deep cleansing and exfoliation
Detoxifies Skin with Superfood Biome Mask
Daily hydration boost for your skin
Removes dead skin cells and absorbs extra sebum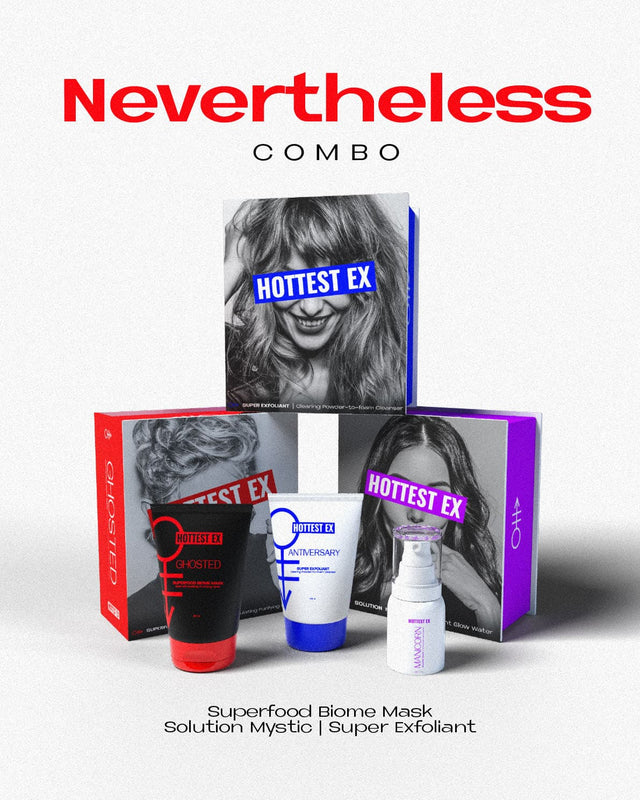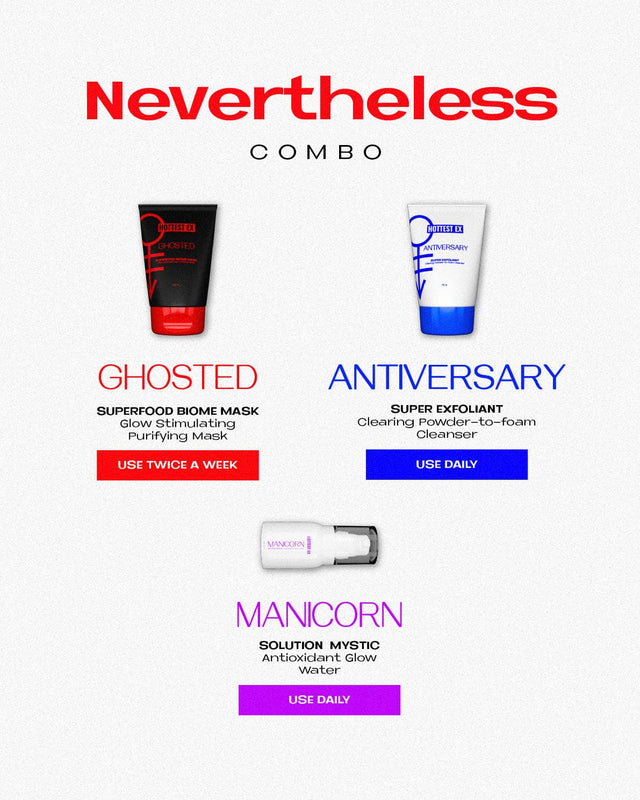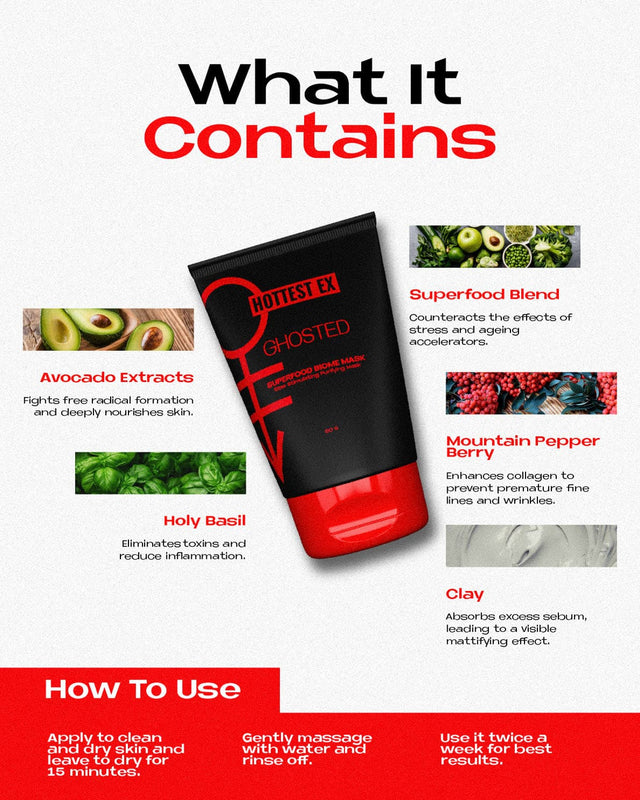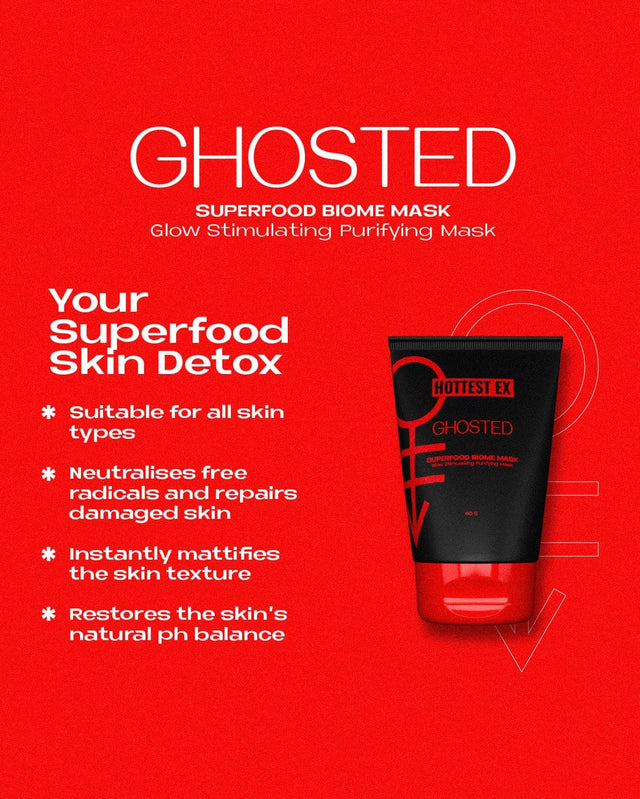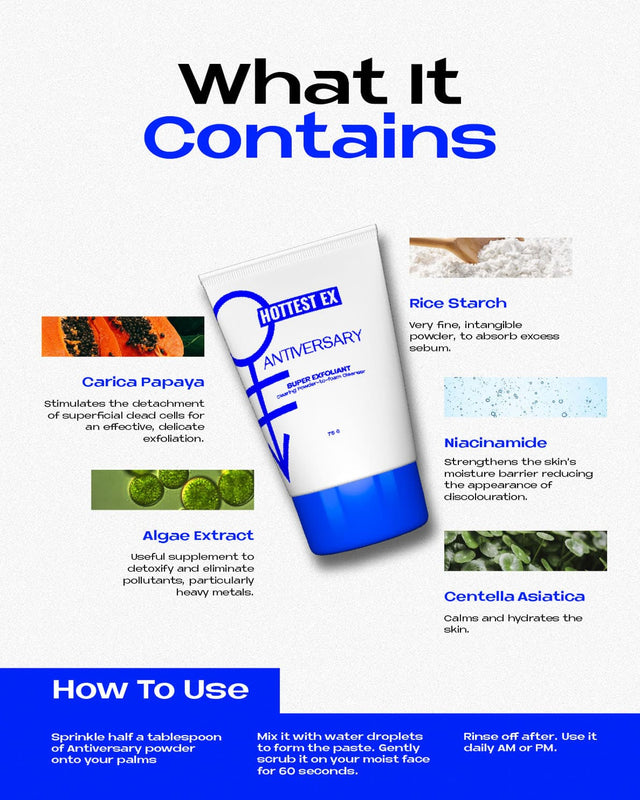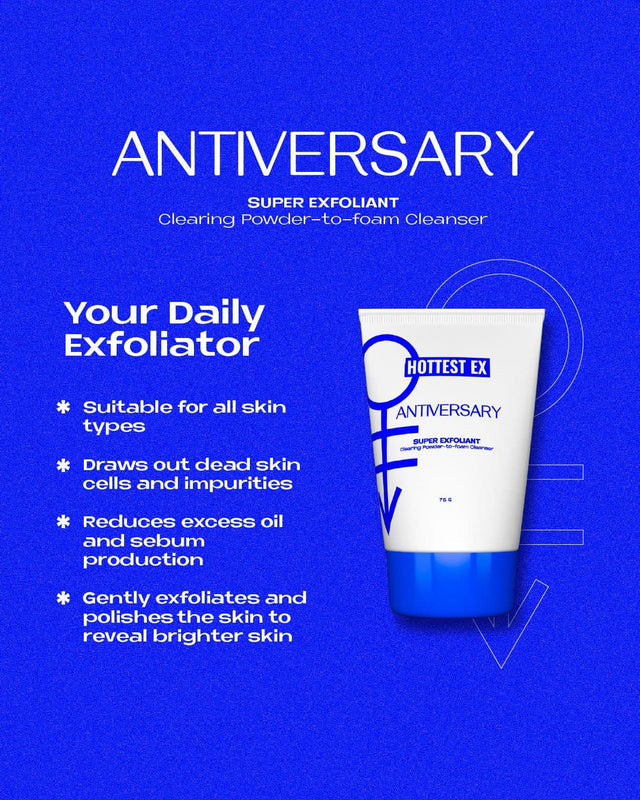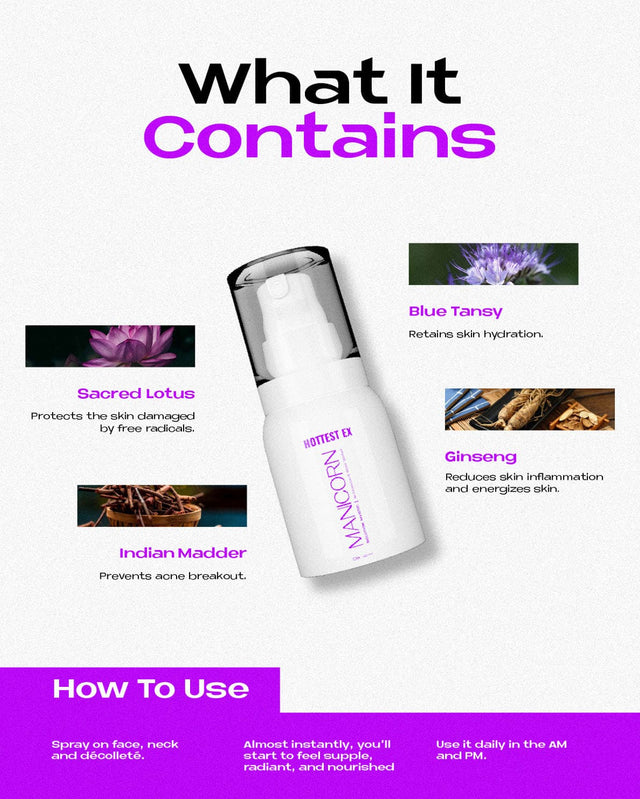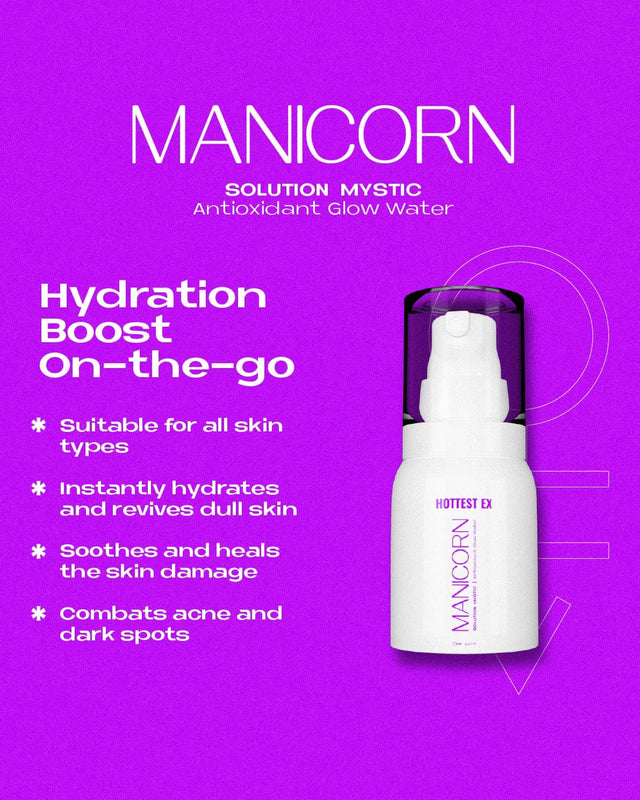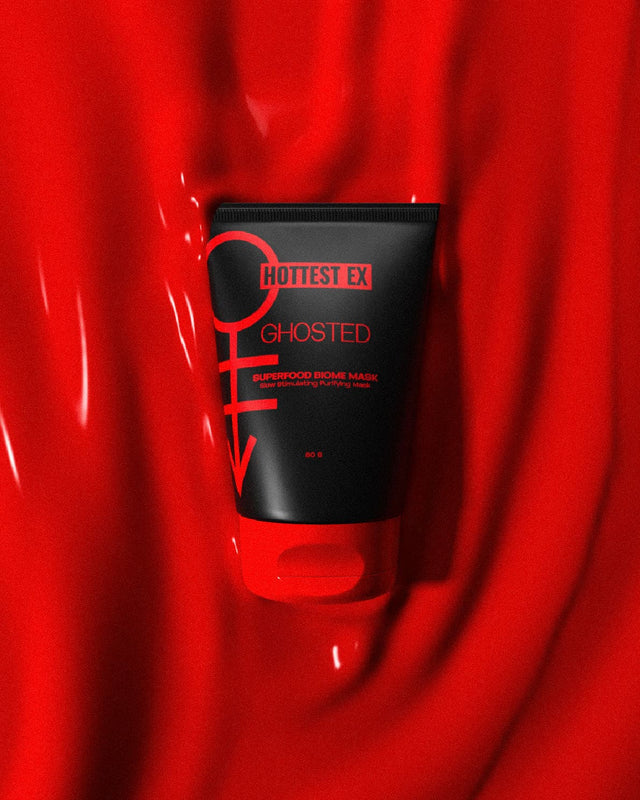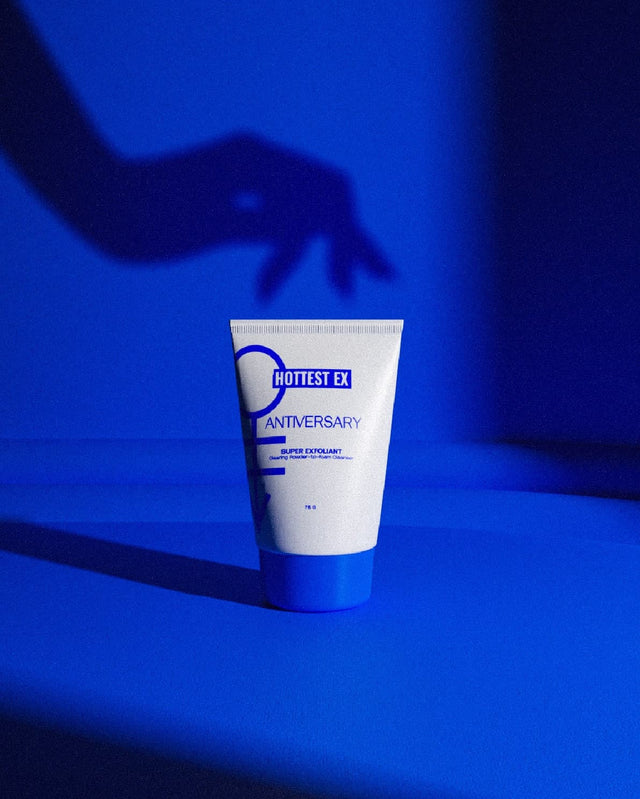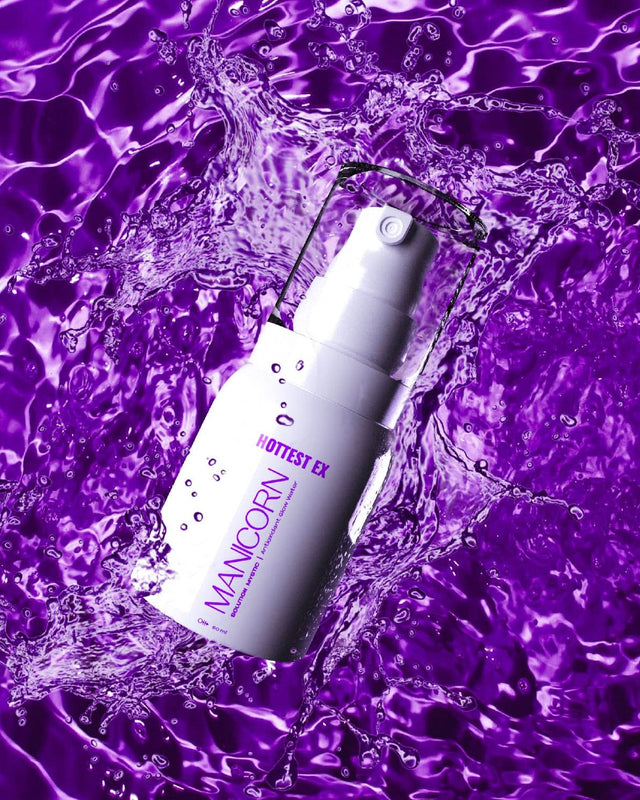 Combo Power

 
Never see your skin troubles again with Nevertheless Combo. Get your weekly skincare routine done right with deep cleansing, detoxification, and hydration, all packed in one.   
Your weekly skincare regime for deep cleansing, detox, and hydration
The Perks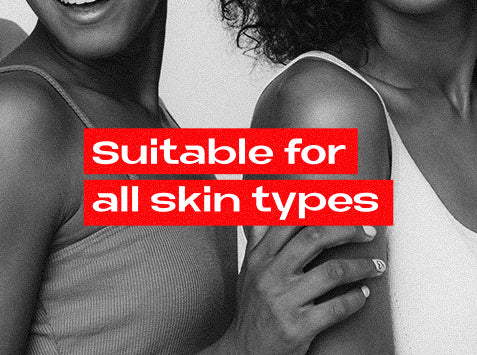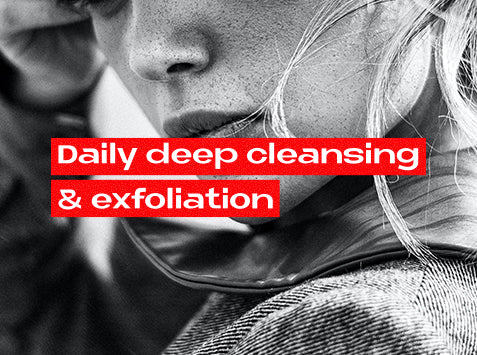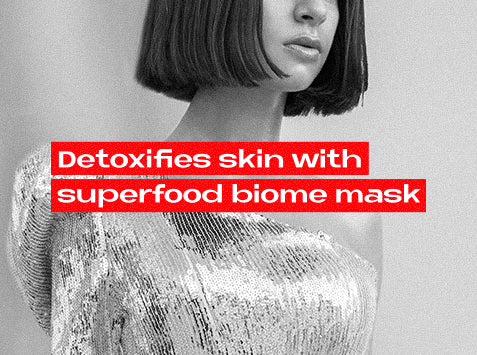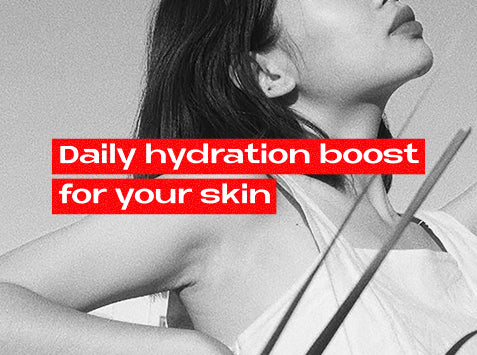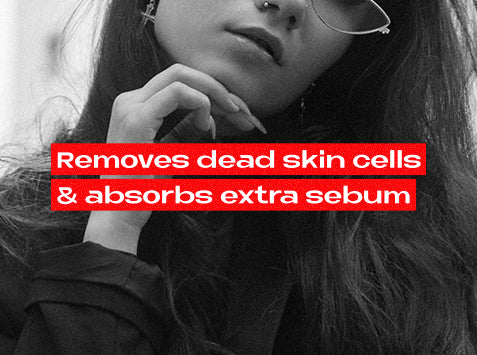 All the products are designed to suit dry, oily, sensitive, and combination skin types.
Antiversary helps in gently removing dead skin cells and has a calming effect on the skin.
Ghosted helps in detoxifying skin by eliminating toxins and pollutants and deeply nourishes skin,
Manicorn antioxidant glow water offers a boost of hydration with its refreshing mist.
Antiversary and Ghosted absorb excess sebum that energizes and enables the skin to glow naturally.
Key product features
Follow Weekly Regime:
Antiversary- Use Daily
Sprinkle half a tablespoon of Antiversary powder onto your palms, mix it with water droplets to form a foam; next, gently scrub it on your moist face for 60 seconds; rinse off after.

Ghosted- Use Twice A Week
Apply the Ghosted Superfood Biome Mask and leave it to dry for 15 minutes; gently massage with water and rinse off.
Manicorn- Use Daily
Finish it off with Manicorn Antioxidant Glow Water for a hydration boost.
Ingredients: 
Antiversary: 
Carica Papaya:
Stimulates the detachment of superficial dead cells for an effective, delicate exfoliation. 
Niacinamide:
Strengthens the skin's moisture barrier reducing the appearance of discolouration.  

Ghosted: 
Superfood Blend:
Counteracts the effects of stress and ageing accelerators.  

Avocado Extracts:
Fights free radical formation and deeply nourishes skin 

Manicorn: 
Sacred Lotus:
Protects the skin damaged by free radicals 

Blue Tansy:
Retains skin hydration.