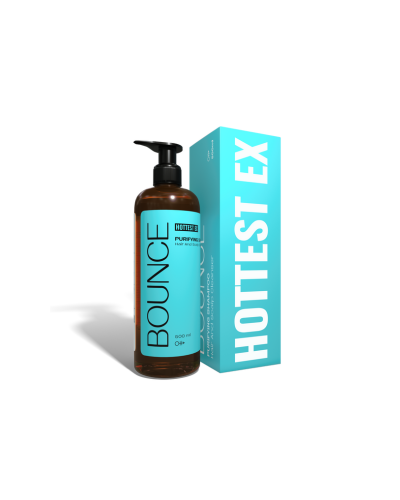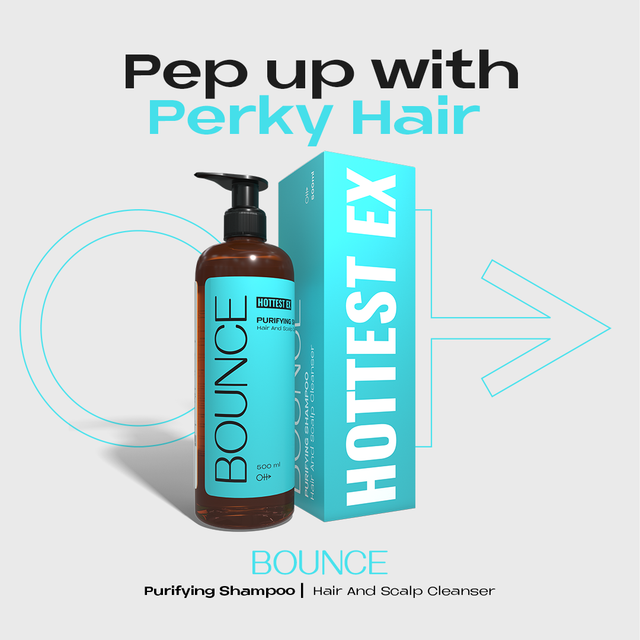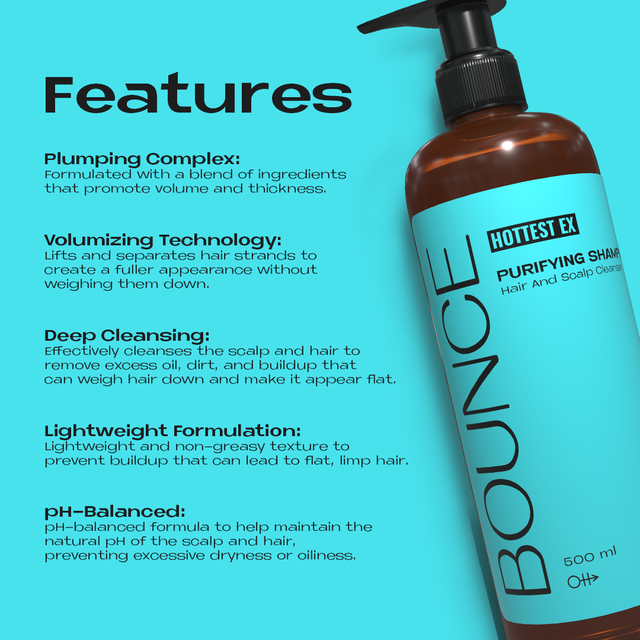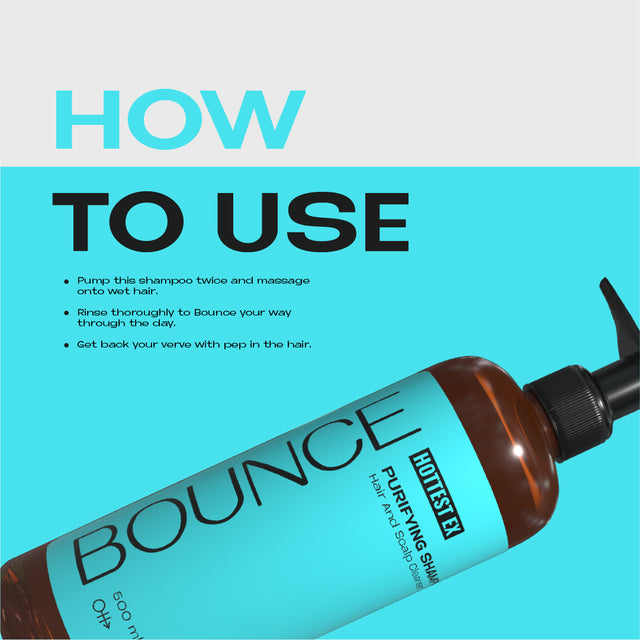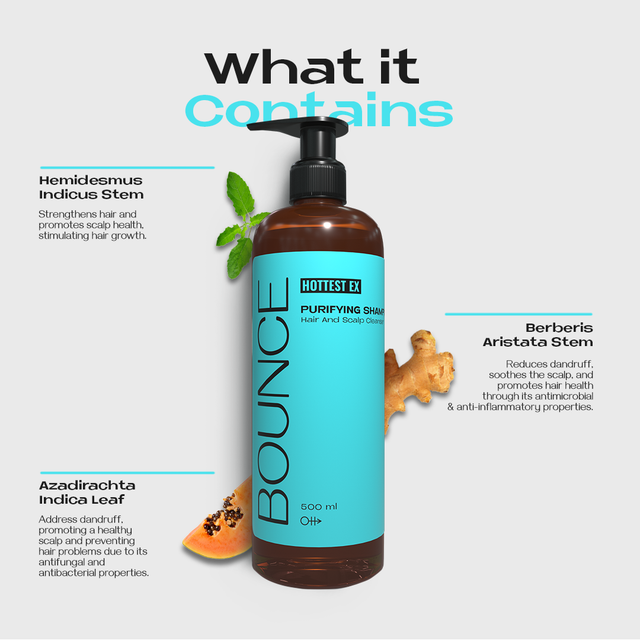 Key product features
How To Use
Pump this shampoo twice and massage onto wet hair. Rinse thoroughly to Bounce your way through the day. Get back your verve with pep in the hair.
Ingredients
Hemidesmus Indicus Stem / Indian sarsaparilla
Strengthens hair and promotes scalp health, stimulating hair growth

Berberis Aristata Stem
Reduces dandruff, soothes the scalp, and promotes hair health through its antimicrobial and anti-inflammatory properties

Azadirachta Indica Leaf / neem
Address dandruff, promoting a healthy scalp and preventing hair problems due to its antifungal and antibacterial properties.